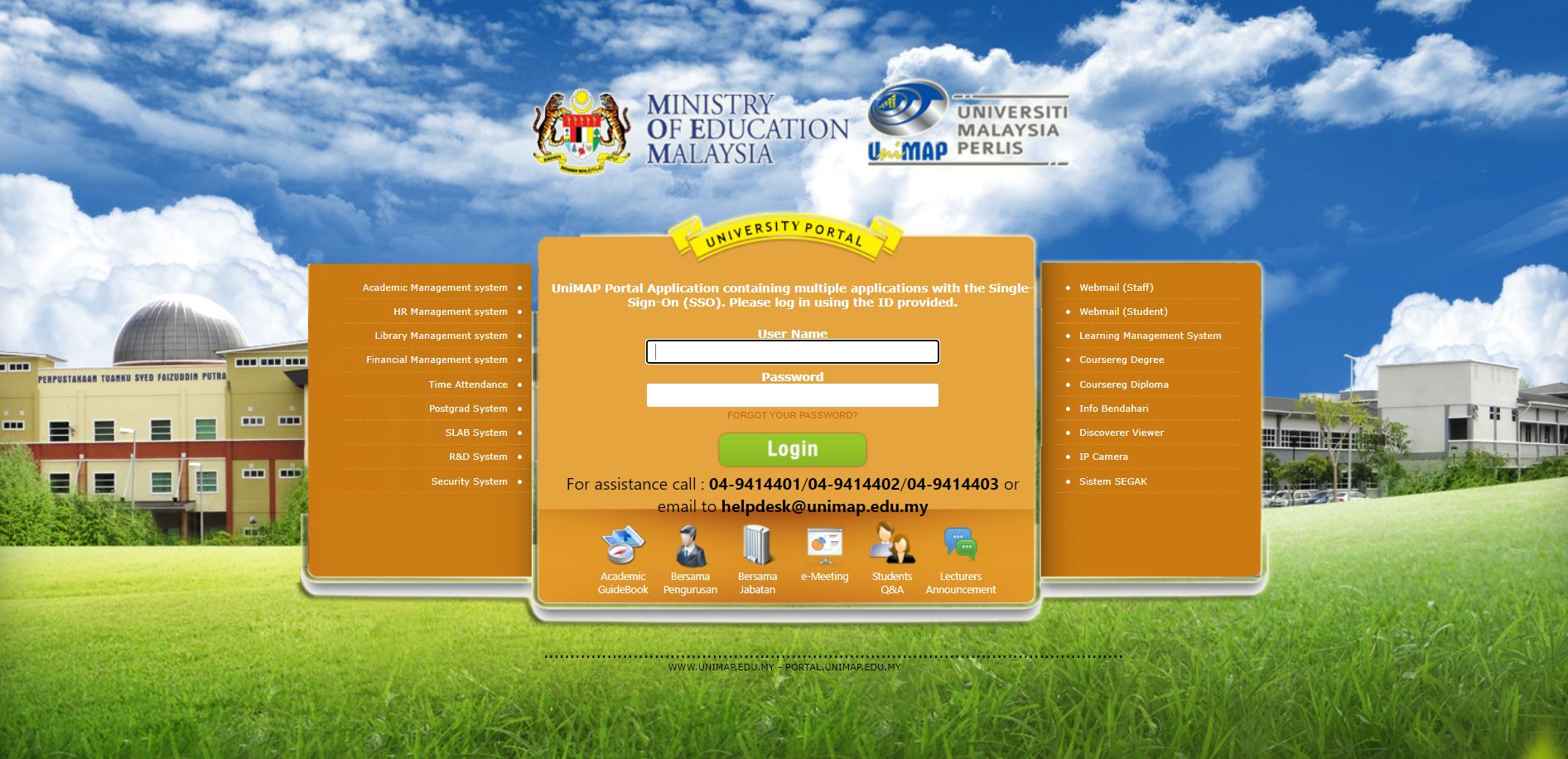 NOTICE CLOSING  UNIMAP PORTAL  & CONTENT TRANSITION TO OTHER PLATFORMS (FULL CLOSING DATE: 30-AUGUST-2023)
For the information of all UniMAP citizens, the Digital Management and Development Center (DMDC) has upgraded the University's Main Database from Oracle 11GR2 to Oracle 19C last September 2022.
This upgrade work also involves disruption to the UniMAP Portal due to compatibility issues. The UniMAP portal (http://portal.unimap.edu.my) that is currently being used is based on the Oracle Portal 10G product purchased in 2007. This UniMAP portal does not have any latest version that can be used with the upcoming Oracle Database 19C upgraded.
As an alternative measure to replace the long-standing UniMAP Portal product, the DMDC has identified the important content of the portal, proposed a platform and method of transferring the content of the portal. Among the platforms that will be used as alternative platforms are UniSIS System, OSI System, UniMAP Official Website, PTJ Website and e-Meeting System. A Special Website has been developed to provide information related to the process of closing and transferring the content of the portal. The Special Website can be reached through the following URL :
URL : https://migrasiportal.unimap.edu.my/
In line with the above, the full closure of the UniMAP Portal will be done on 30 AUGUST 2023. Request all UniMAP citizens to stop uploading any documents to the UniMAP Portal and switch to the alternative platform mentioned above.
That's it for information, thanks.